Reborn Denim from"Mottainai"wastage
About L∞PLUS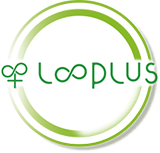 ●

RELIABLE TRACEABILITY by Japanese supply chain

●

UPCYCLING SYSTEM by reclaiming the denim cutting wastage

●

SUSTAINABILITY for the next generations by unique technology

●

HIGH QUALITY CONTROL
UPCYCLING SYSTEM
by reclaiming the denim cutting wastage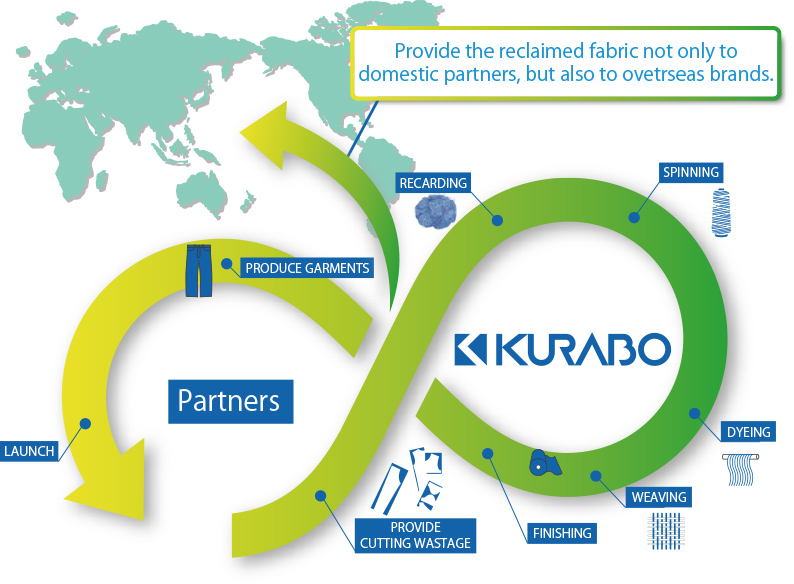 "Mottainai",
The Environmental Universal Language
3R of the Environmental activities Respect to the Irreplaceable earth natural resources "Mottainai" is the Japanese spirit with 4R.
KURABO agrees with this "Mottainai" Japanese spirit. We aim to be an integral part of the world wide sustainable movement by implementing processes with less impact on the environment to help establish a more sustainable society.
"Mottainai", The Environmental Universal Language
MS.WANGARI MAATHAI from Kenya,
the first female environmentalist awarded the Nobel Peace Prize in 2004,
was impressed with the Japanese spirit "Mottainai",
and put forward to introduce "Mottainai" as The Environmental Universal Language.